My name is Margot,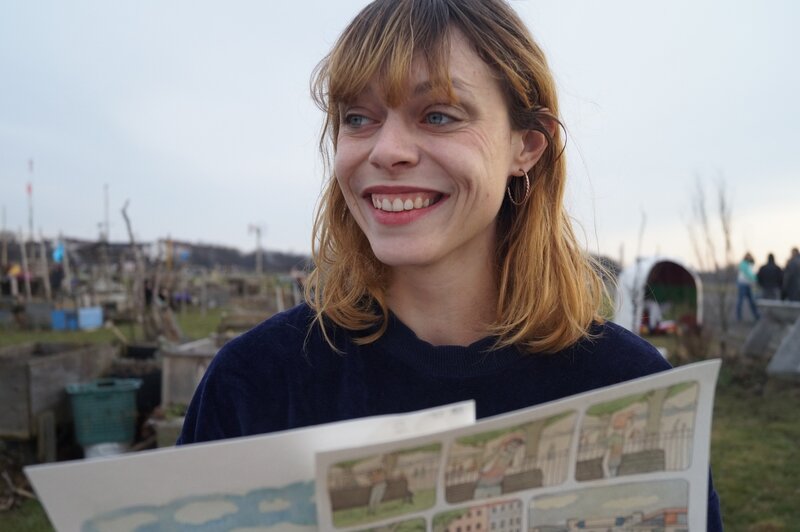 I am an illustrator and a comic author.
I illustrate this project.

I come from Bordeaux where I used to study Art.

I have make some exhibitions in small galleries of Belin.

Here, people trust you a little more than somewhere else, it's more naturel.
When I arrived I knew nothing.
So I enjoyed a lot to follow people as Berlo, the hero of our guide, who take you everywhere, who like making you discover their city.

Above all I love drawing Berlin, the streets, the austere buildings, the fabulous people, the life here.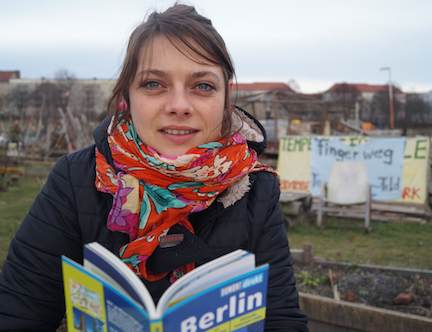 Hi I'm Anais,
My story with Berlin started in 2007. After two years of discovering and experimenting the capital of Germany, it became my adoption city.Hi, I'm Anais !
In 2012, after my study in journalism in France, I decided to settle again and for good in Berlin.
After three years managing the online Journal "Le Petit Journal de Berlin" and the realization of one first guide about Berlin, "Ceci n'est pas un guide", I felt the desire of creating another new guide.
Thorough a partnership with an illustrator, Margot, and a designer, Cristina, we propose a new and unique concept: we tell the everyday life of Berlo in Berlin during seven restless days through a comic-story, illustrated maps and practical information.
With this project, we want to share with you the fascinating and interesting Berlin. Our Berlin.