In order to present Rastlos Berlin and our crowdfunding's campaign, the team of Rastlos Berlin have done a few interviews that we want to share with you.
One interview is already online and when the others will be published, we will udapte this post, so you can discover more details about our project.
The first interview with the french-german magazine Paris-Berlin :
http://www.parisberlinmag.com/culture/berlin-en-bd_a-134-4813.html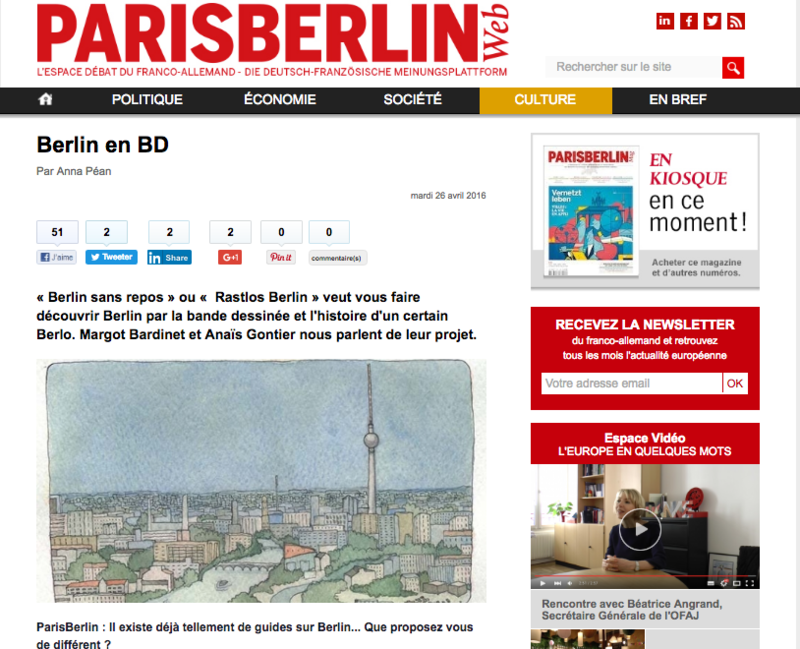 The second Interview have be done by Margot. She answered to the questions of Adrian Garcia-Landa. a french-german journalist, working for the local radio Kiez.Fm
The italian website published an article about our project in italian :
http://berlinocacioepepemagazine.com/arriva-berlin-sans-repos-la-prima-guida-turistica-a-fumetti-su-berlino/#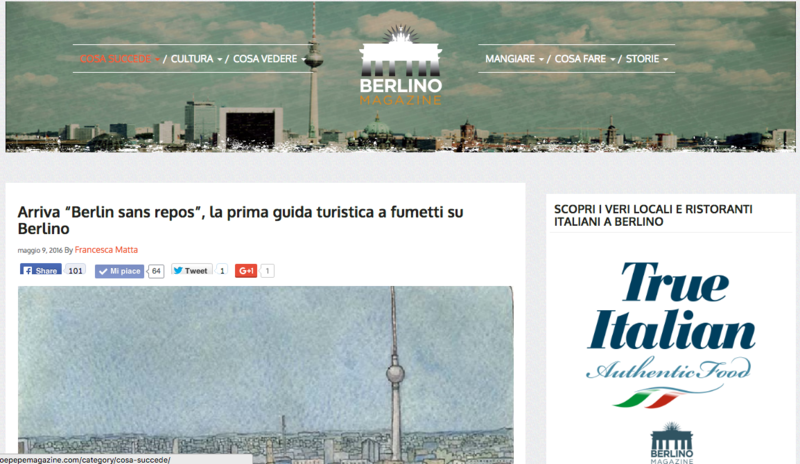 An article in english about our projet on the website https://www.likealocalguide.com/berlin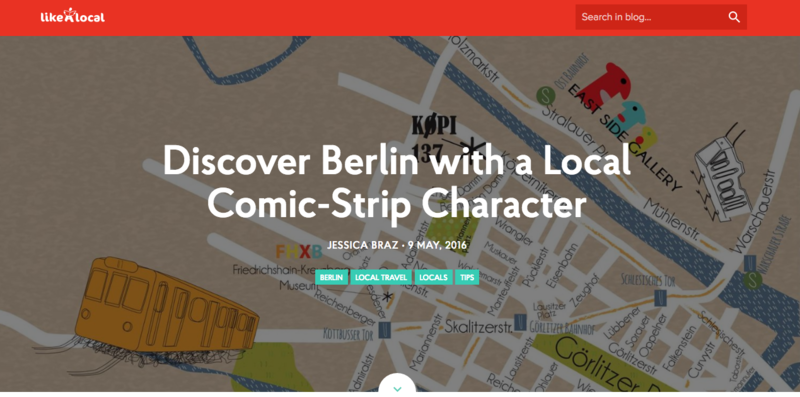 Coming soon :
An article on the french-german blog http://vdfg.de/zigzag-blog/
07 mai 2016
Margot answered to the questions of Adrian Garcia-Landa. a french-german journalist, working for the local radio Kiez.Fm
19 avril 2016
Hello Every Body,
As we told you for a few days ago, we did it! Our Crowdfunding is now online. We realize three different pages : in English, in German and French. (to change the language, click up right !).
Click on this link and discover our beautiful video and all the perks we offer you in return of your contribution : http://www.ulule.com/rastlos-berlin/
Links to the crowdfunding in
German :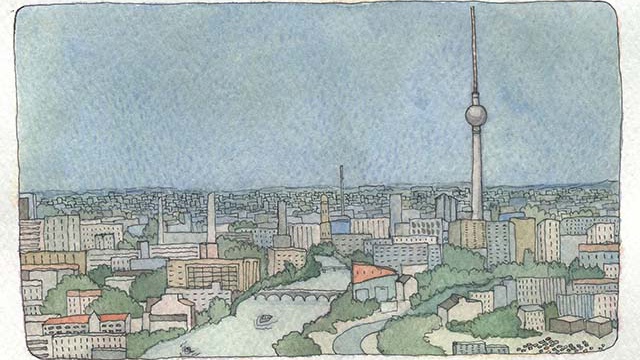 Rastlos Berlin
Rastlos Berlin ist ein Stadtführer aber nicht nur. Das ist auch eine Comicgeschichte. Durch dieses hybrid Konzept, zwischen Leitfaden und Comicstrip wollen wir eine neue und einzigartige Art vorschlagen, um die deutsche Hauptstadt vorzustellen. Rastlos Berlin schlägt euch vor die Wege von Berlo zu folgen und nimmt dadurch die Leser in verschiedene Stadtteile der deutschen Hauptstadt während sieben Tage lang mit.
http://de.ulule.com
English :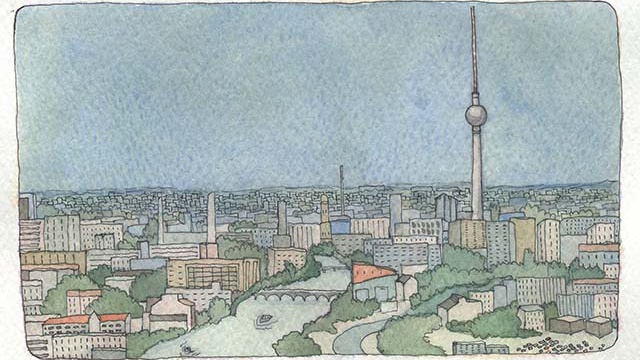 Restless Berlin
Restless Berlin is a guide, but its also a story. And more, a graphic story. This hybrid concept between the guide and the comic-strip invite you to follow Berlo, our dear personage into the street of Berlin, which is his playground.
https://www.ulule.com
French :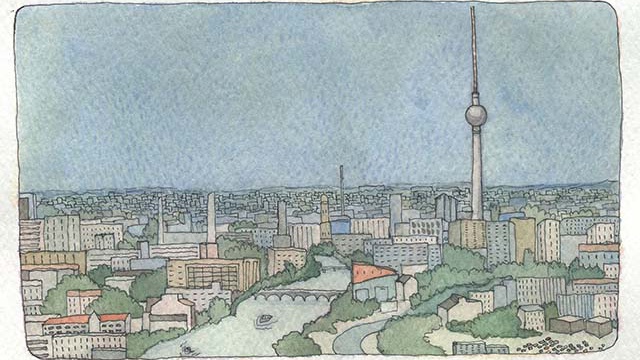 Berlin sans repos
Berlin sans repos est un guide sur Berlin mais pas uniquement. C'est aussi une histoire. Celle de Berlo racontée en bande-dessinée. Au travers de ce concept hybride, à la fois guide et bande-dessinée, nous souhaitons proposer une nouvelle et unique façon de présenter la capitale allemande, toujours plus prisée des touristes et jeunes européens.
http://fr.ulule.com
And if you like this project, feel free to share it.
14 avril 2016
Hello Guys!
Are you ready? We are! To what exactly? To start our crowdfunding campaign in oder to finance the Print of 1500 copies of Restless Berlin, to reward the Graphist, the Filmmaker who developped a very nice film that you will discover in cupple of days on Ulule.com.
Here some extracts of our Crowdfunding's page and of the video :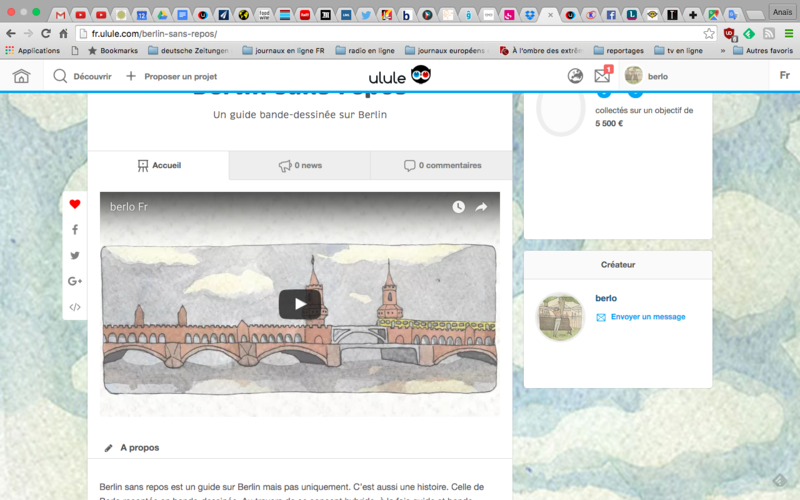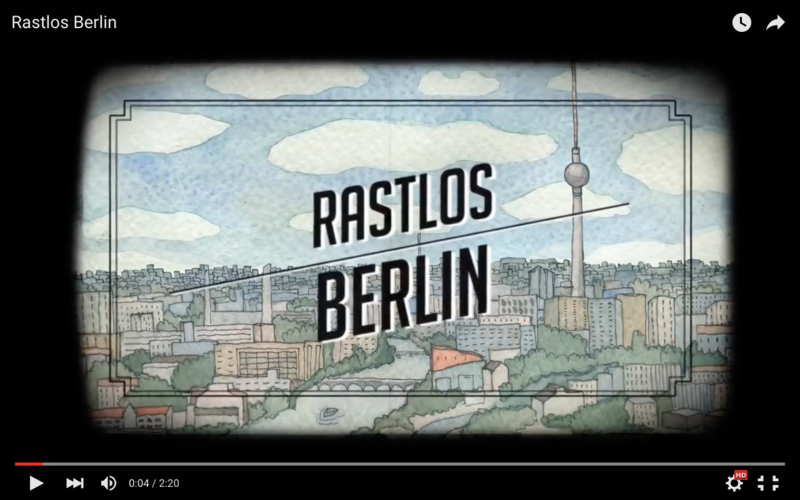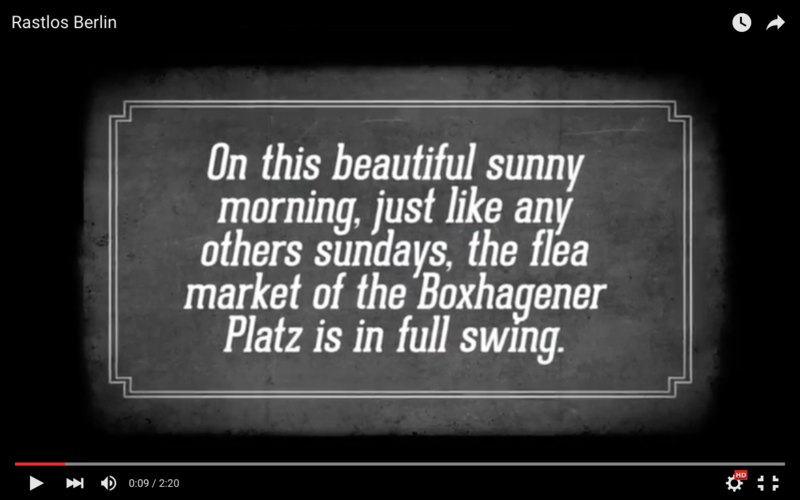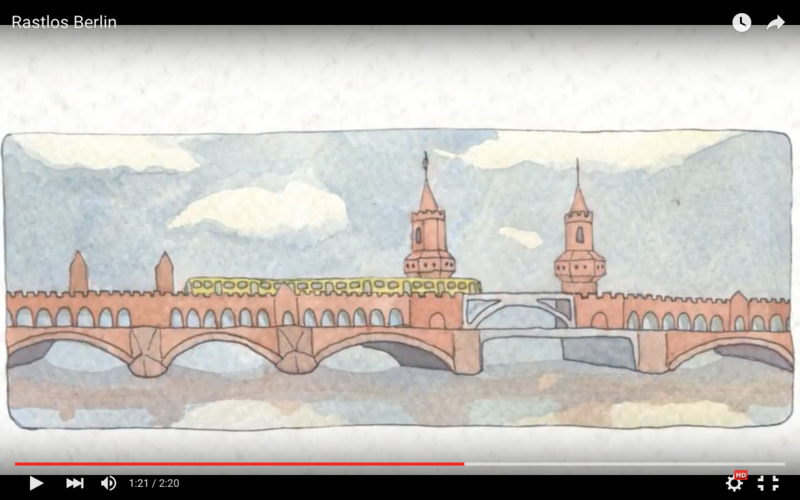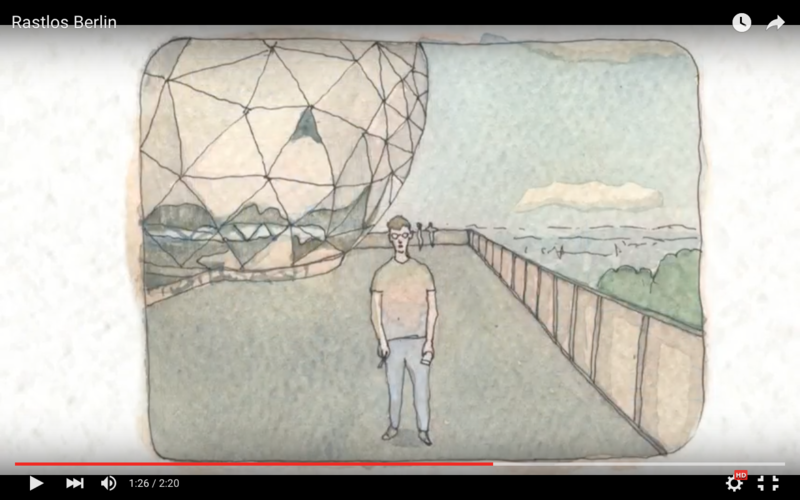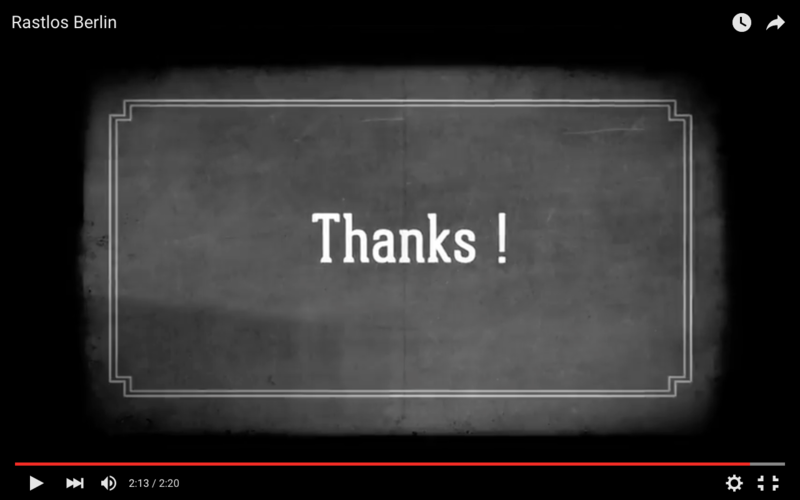 12 avril 2016
In order to get some feedback and to show what we have already done for the guide Rastlos Berlin, we organized an exhibition one month ago . For this event, Cristina decided to animate some of her maps with some pop-ups. Unfortunately, in the guide, the maps will be printed without these pop-ups but we wanted to share with you this nice result. Feel free to share with us your comments.
Friedrichshain-Rummelsburg-Treptow for a nice sunny sunday in Berlin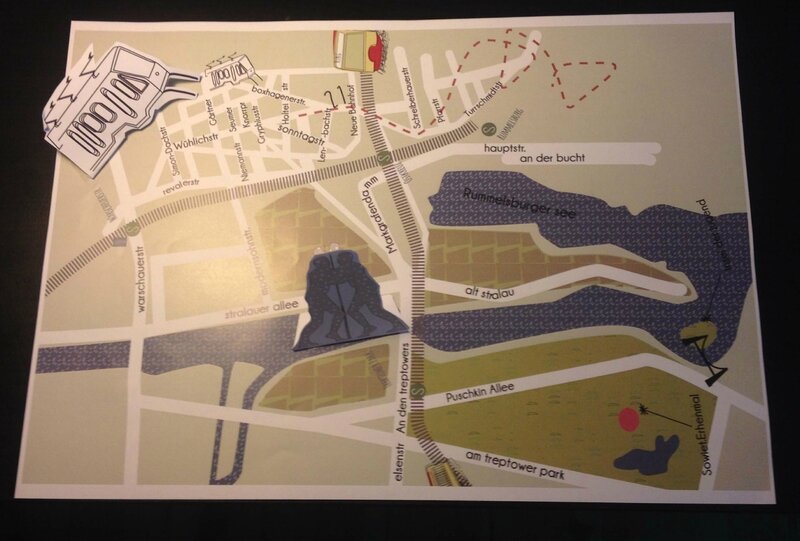 Wedding and the Uferstudios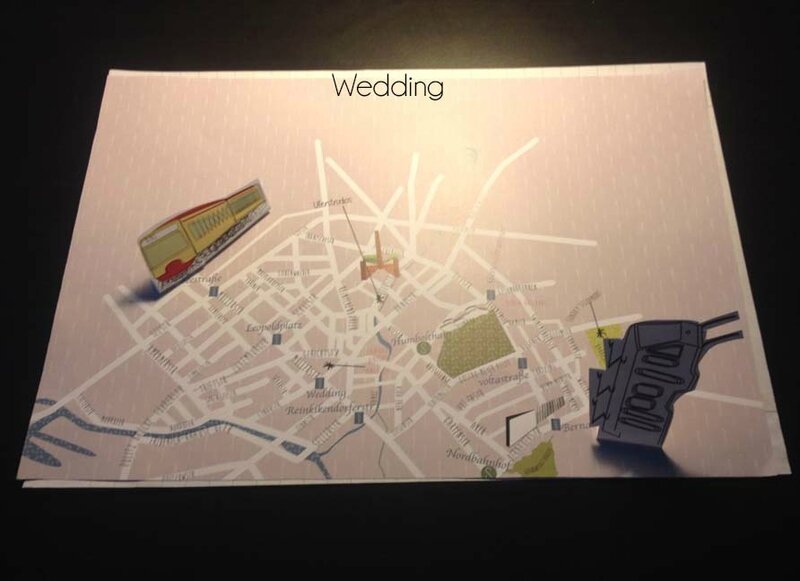 Schöneberg and his story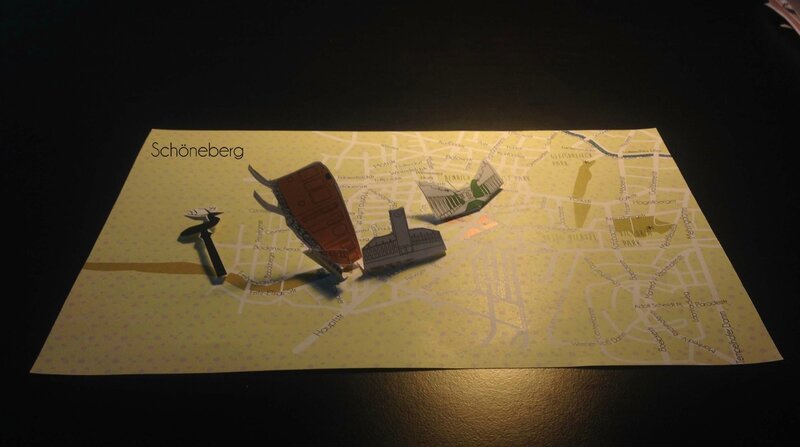 Tempelhof-Neukölln into to the alternative culture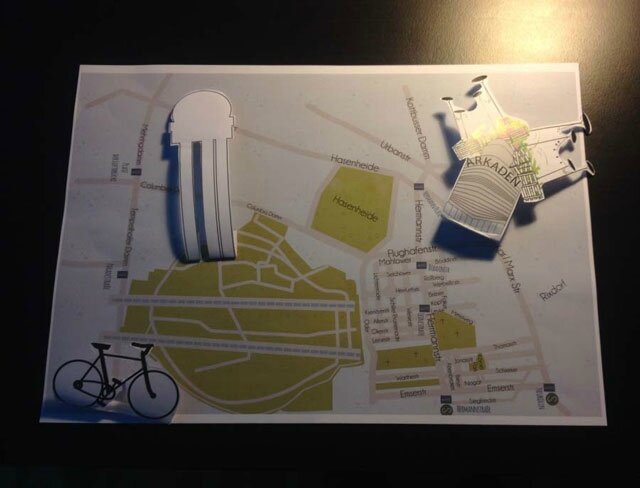 31 mars 2016
My name is Margot,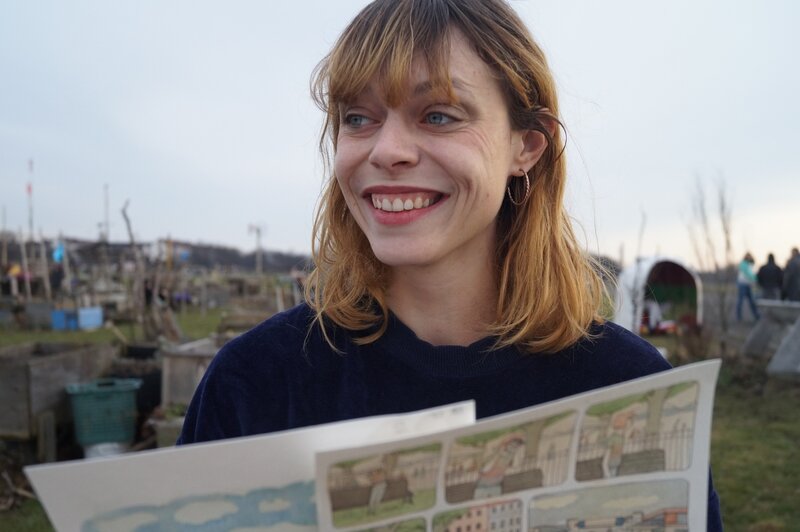 I am an illustrator and a comic author.
I illustrate this project.

I come from Bordeaux where I used to study Art.

I have make some exhibitions in small galleries of Belin.

Here, people trust you a little more than somewhere else, it's more naturel.
When I arrived I knew nothing.
So I enjoyed a lot to follow people as Berlo, the hero of our guide, who take you everywhere, who like making you discover their city.

Above all I love drawing Berlin, the streets, the austere buildings, the fabulous people, the life here.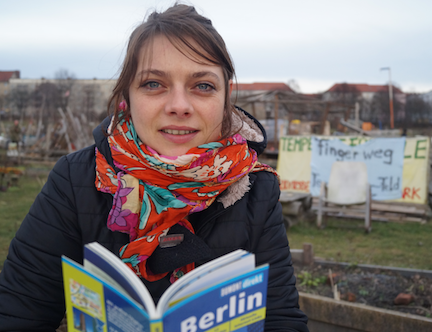 Hi I'm Anais,
My story with Berlin started in 2007. After two years of discovering and experimenting the capital of Germany, it became my adoption city.Hi, I'm Anais !
In 2012, after my study in journalism in France, I decided to settle again and for good in Berlin.
After three years managing the online Journal "Le Petit Journal de Berlin" and the realization of one first guide about Berlin, "Ceci n'est pas un guide", I felt the desire of creating another new guide.
Thorough a partnership with an illustrator, Margot, and a designer, Cristina, we propose a new and unique concept: we tell the everyday life of Berlo in Berlin during seven restless days through a comic-story, illustrated maps and practical information.
With this project, we want to share with you the fascinating and interesting Berlin. Our Berlin.
After the creation of the first Berlin guide book "Ceci n'est pas un guide" (This is not a guide book) and after three years managing the francophone Berlin actuality website www.lepetitjournal.com/Berlin, Anaïs Gontier imagined a new way to tell stories about her adopted city : The Comic strip.
Trough a collaborativ work with the drawer Margot Bardinet (watercolourist), the translator Anna Johannsen and the graphic artist Cristina, this project became reality.
Since spring 2015 the Berliners Team have been designing "Restless Berlin", an illustrated city guide book which offers fans of the German capital a new perspective, both aesthetic and alternative.
Restless Berlin takes the reader through different places downtown, selected for their originality and diversity, enabling everyone to live his or her personal Berlin experience. Margot, Cristina and Anaïs created Berlo, the sketched protagonist of the guide book. Following Berlo, the reader will discover surprising new places and various facets of the city, within seven restless days.
Aesthetic graphics, maps and practical information shed a new light on the city (the most cherished by young Europeans this past decade).
Restless Berlin gives you the opportunity to discover Berlin differently, whether you are a visitor, a fan of the city, or a Berliner.
17 mars 2016
CLICK ON THEM

16 mars 2016