After the creation of the first Berlin guide book "Ceci n'est pas un guide" (This is not a guide book) and after three years managing the francophone Berlin actuality website www.lepetitjournal.com/Berlin, Anaïs Gontier imagined a new way to tell stories about her adopted city : The Comic strip.
Trough a collaborativ work with the drawer Margot Bardinet (watercolourist), the translator Anna Johannsen and the graphic artist Cristina, this project became reality.
Since spring 2015 the Berliners Team have been designing "Restless Berlin", an illustrated city guide book which offers fans of the German capital a new perspective, both aesthetic and alternative.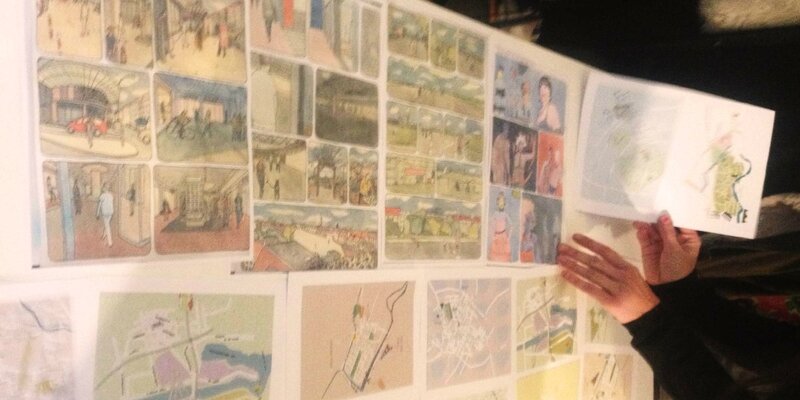 Restless Berlin takes the reader through different places downtown, selected for their originality and diversity, enabling everyone to live his or her personal Berlin experience. Margot, Cristina and Anaïs created Berlo, the sketched protagonist of the guide book. Following Berlo, the reader will discover surprising new places and various facets of the city, within seven restless days.
Aesthetic graphics, maps and practical information shed a new light on the city (the most cherished by young Europeans this past decade).
Restless Berlin gives you the opportunity to discover Berlin differently, whether you are a visitor, a fan of the city, or a Berliner.